Over 35,000 startup employees have been laid off post COVID-19. Curious what roles have been most impacted, I analyzed 17 opt-in lists of laid-off employees to find out.
The data shows that job cuts have affected sales and customer success most deeply. These two functions alone account for over 50% of the employees laid off.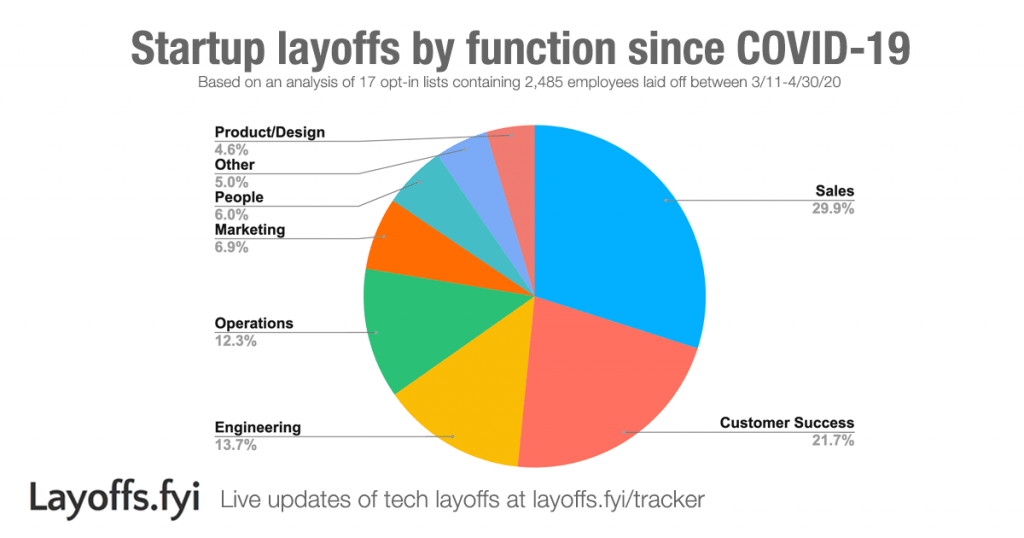 You can head over to TechCrunch to read the full report.